Need to have EVERYTHING before EVERYONE ELSE? Or tracks that you wouldn't find on any album? And at the same time continue to support my music? (Yep, I plan the next album to be at Abbey Road again too!)

I'm currently setting up (Thanks to the wonderful Bandcamp, thanks guys) a premium subscription service. Once you've subscribed, you get immediate access to a hidden archive on here known as FANG. (The Fox Amoore Nameless Gallery.)

Unlike other albums, this special album is constantly updated. In the coming weeks you'll get unreleased songs, artwork, wallpapers, outtakes from Come Find Me. You will also get exclusive access to Works In Progress and also the chance to get tracks from my latest upcoming albums DAYS before their official release.

That not enough? Soon you'll be able to from the physical merchandise store here ONLY, purchase limited edition Prints of Come Find Me, unreleased albums (EG. Strong Armour Jazz and Blues) and be given first priority on any new CD or Vinyl or Print-CD limited edition collectable that gets released, a week before it goes live in the official store.

SUBSCRIBE NOW - And you'll get a FREE digital copy of COME FIND ME and FEEL.
Here's what you get:
All the new music I make

streaming instantly on your mobile device via the free Bandcamp app, and also available as a high-quality download.*

Access to subscriber-exclusive messages:

These back-catalog and subscriber-only releases:
The satisfaction of knowing you're supporting me in a sustainable way.
You're a subscriber
Thank you!
* Downloads are DRM-free and available in MP3, FLAC and
more
.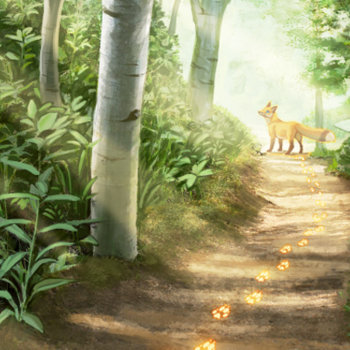 Fox Amoore
UK
Life is music, music is life. Take it by the horns and enjoy the ride.